New EP from Color of Clouds, available May 17th!




Written by Kelli Scarr & Dan Chen.




Also featuring Daniel Mintzer (drums), Andrew Southern (bass), David Moltz (gtr), Nate Greenberg (synths).




Recorded & mixed at Serious Business Studios by Dan Chen.




Mastered by Chad Clark at Silver Sonya.




Produced by Dan Chen.
C'est La Vie is casual,
Feel The Same that is easy pop to cosy live with.
—

The Look (2009)

EP.
It might not just be the color (or colour as I know it…sorry, inside joke) of clouds, but more so the weightless feeling you get while transfixed by the movement of them. If the movement could be translated, it just might be the ambient indie pop that is "Color of Clouds".
The new Color of Clouds EP "The Look" is now out and available at your finest online merchants (as of May 11th). The release includes 5 tracks to wake up beside, drive to work along side of, kick back with and maybe just to float away with. The music is gorgeous and includes harmonies that combine the vocals of the enchanting Kellie Scarr along with her counterparts Daniel Chen and Nate Greenberg. There are orchestral leanings, indie pop hooks and the soundscapes that will definitely bring them to many wanting ears. They definitely have an electro feeling as well – it helps the aura oozing from the EP – soft, floating songs emanate all around you the moment you press play. The tracks are all of the same vein, but all feel separate – like chapters of this mighty novella.
Listen to them now as you will most likely find yourself listening to them without even knowing it (you may have already heard them on "One Tree Hill" a few weeks back (Kristy, settle down now! – sorry another inside joke). While the sound is definitely "listener friendly", it is still fresh, young and ready to become your new Summer soundtrack. Think of Imogen Heap and crew doing a great Feist impression – ahhh, now you are thinking…
Look for Cloud member Daniel Chen's influence on the upcoming Nicole Atkins record which he assisted in writing a few tracks as well as the much anticipated Ivana XL new EP (or possibly full length album)!
Visit them on MySpace HERE. Friends over at Knox Road posted previously on CoC as well – check it here.
Click on the EP cover below to pick up a copy of "The Look" at iTunes.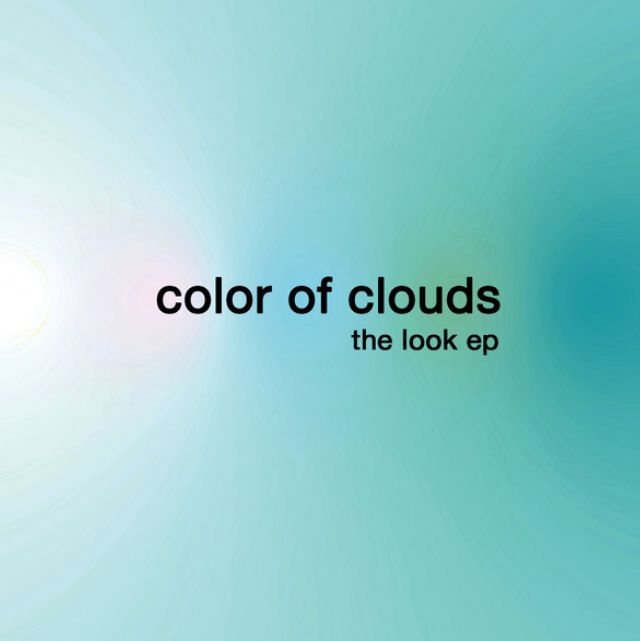 Color of Clouds – "Left You"
[MP3]
All about

Color of Clouds
The electroacoustic trio, Color of Clouds, hails from Brooklyn, U.S.A. The band consists of vocalist Kelli Scarr, with backing from Dan Chen and Nate Greenberg. They have just released their debut E.P, 'The Look' and the title track was featured on an episode of One Tree Hill.


'Color of Clouds has a slowcoustic sound that goes right to the heart.'
"One of our 10 pop of the top 2010!"
.........................................................................................
"it's like staring at beautiful clouds all day!"
the
portastylistic