The
Woman
WE L

♥

VE
Series
~
Marie Digby
Unfold (2008)


*
I Proud To Recommended!!!
*
This young, Los Angeles-based folk-pop lady rocketed to renown last year with a bare-bones YouTube cover of Rihanna's "Umbrella" that garnered millions of views and eventually found its way to top 40 radio and MTV's "The Hills." A slightly souped-up version of "Umbrella" closes out Marie Digby's debut, but original material dominates "Unfold," which should appeal to fans of Vanessa Carlton, Sara Bareilles and Ingrid Michaelson. As her YouTube clips make clear, Digby has a voice worthy of the solo-acoustic approach; what she doesn't have yet are the tunes, so the best cuts here surround her singing with lots of high-end pop-rock studio flash. Cue up the jaunty "Stupid for You" or the crunchy "Girlfriend" for highlights.
Best cuts:
"Miss Invisible" – Finally, Digby makes me feel something. Digby makes you believe she lived as the girl in the song and suffered. The song has soul and that is why it gave me chills.
"Stupid For You" – When Digby is sitting alone at the piano she sounds great. This is a beautifully quirky song that proves Digby is more than a pop singer. I wonder if she is an Aimee Mann fan.
"Spell" – She's put a spell over me. Again, she is on the piano and completely selling ever word.

The rest:
"Fool" – This is a pretty song but not a hit. It lacks a great hook and the power of an artist like Avril Lavigne.
"Better Off Alone" – Digby has a sweet voice but that isn't enough to make for a great song.
"Say It Again" – It seems to me that every song has a similar formula and sound. There is a spurt here of songs where each sounds similarly average.

Finally:
Marie Digby has talent and the future is certainly bright. It doesn't hurt that she looks like a star. My only advice would be to keep her behind the piano. If you have a few minutes go to Youtube.com and check out the Marie Digby channel. She is more interesting to watch than any silly MTV video. Then again–we have to wonder if all these amateur videos were a brilliant viral marketing plan by Hollywood Records. If it was it sure worked on me.
As pop culture continues to shift away from the dictatorship of prime time television idealism and manufactured top 40 radio hits and, instead, chooses to idolize celebrity candidates from those among us who are either creative, talented or aimless enough to turn their lives over to the online audience, we have managed to create yet another channel for prospecting hot new talent. Much like reality TV and American Idol talent contest winners, many of those who become overnight celebs as a result of Myspace, Youtube, and blogging sensations often times lack the "staying power" to capture more than our initial 2 million video views. Think of Britney's emotionally distraught #1 fan!

Disclaimers aside, it cannot be denied that one of the most glorious aspects of our new media talent pool are those special and rare cases where we discover a new talent that is, in fact, extremely talented. Take Marié Digby, for instance – the Los Angeles-based singer/songwriter who has whipped up quite the frenzy over the past few months with her Youtube channel, the window into her fledging career. Combining her own material with unique covers of popular tracks by other artists, Marié has built an army of followers who have

you

tuned into her music video performances more than 15 million times. This net-expousre led Digby's work to be picked up by local LA radio stations who, in particular, embraced the singer's take on Rhianna's popular dance hit, "

Umbrella.

"

She has since been spotlighted in Rolling Stone, the New York Times, Cosmo Girl, Spin Magazine and was one of 5 artists featured in GAP's spring 2008 ad campaign. Her debut full length ablum,

Unfold

, drops to much anticipation on April 8th, 2008 by the acclaimed Hollywood Records. Although we are not nearly the first to break this new artist (we can thank her loyal legion of fans and the Youtube empire for that discovery!), The Portastylistic is pleased to lend our assistance in celebrating this remarkable musical maven.




All about

Marie Digby
Marié Digby is a singer-songwriter, guitarist and pianist from Los Angeles, California. She was born April 16th, 1983 in New York and grew up in LA. Her father is Irish American, and her mother is Japanese.

Digby, had a normal childhood, but was always a little shy, feeling more comfortable hiding under the bleachers during high school football games than in front of a crowd. She started playing the piano in High School and began to secretly write songs 'after everyone had gone to sleep', even hiding them from her family.

While a senior in high school, the timid and nervous Marié Digby signed up for a talent show. Although she was nervous to perform, she went on anyway and the audience loved it. This would be the first of many performances.

She began University of California at Berkely in 2002 as a philosophy major. She was on the three-day schedule (she took all her classes in three days) so she would have more time to play with the new band she had formed. She was performing all over the Los Angeles area, including places such as the infamous Whiskey a Go Go and The Troubadour.

In 2004, the quiet Digby came out of obscurity into the public eye when she won the 2004 Pantene Pro-Voice competition with her song "Miss Invisible" (a song about growing up and feeling like you do not belong). The grand prize for the concert included working with a professional producer on an album, $5,000 and performing on stage with other top performers.

In 2006, the song "Fool" appeared on the Disney compilation album Girl Next, which includes many of today's Radio Disney Stars such as Hilary Duff, Aly and AJ and Hannah Montana.

Biography by Ian Ripley, PopStarsPlus.com, Sr. Staff Writer, copied with permission from PopStarsPlus.com

She is currently signed to Hollywood Records and her debut album "Unfold" was released on April 8, 2008.

She released her first Japanese cover album, "Second Home" on March 4, 2009. She toured Japan, performed on radios and live shows to promote her album.

Digby released her sophomore album, "Breathing Underwater" to Japan + Asia (June 23, 2009) and the rest of the world (September 15, 2009).




mariedigbymusic

.com

myspace.com/

mariedigby


facebook.com/

mariedigby


twitter.com/

mariedigby



SPECIAL+LIVE

MARIE DIGBY IN PLAYLIST
EVERY
WEEKEND ON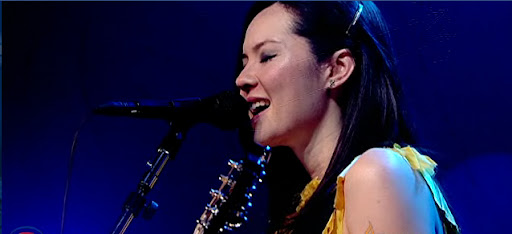 .........................................................................................
"Surly one of the most,
woman spotlighted

SUPER ROOKIE!!!
the Youtube empire for that discovery!"
Recommended!!!
the
portastylistic